We add value to many of our customers' projects by providing embed plates and steel fabrications.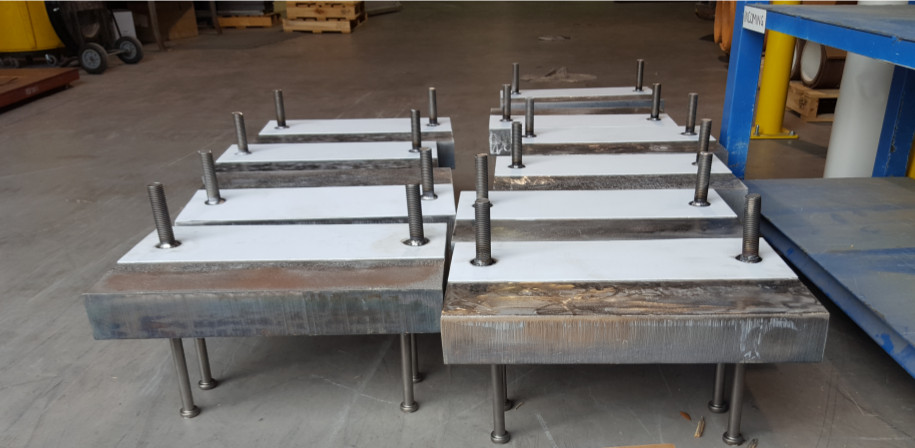 Whether or not your project is using one of our many slide plates or bearing products, our fabrication capacity can be used to your advantage.
Capabilities:

Sheet, Plate, and Angle Cutting (CS & SS)
Drilling, Cutting or Punching of holes and slots
Welding (GMAW, SMAW, Stud)
Turn-Key or Labor-Only
Galvanized or Plain Finish

Common Fabrications Include: 

Embed Plates
Pipe Shoes
Industrial Equipment Mounts
Lateral and Uplift Restraints
Please browse our website to learn more about us and our products.
We look forward to hearing from you soon!